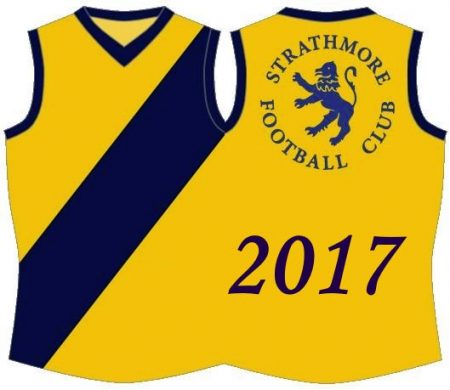 Please note: This is a two-step process which requires:
1. Compulsory SportsTG/EDFL Registration
2. Strathmore Football Club Membership
The Essendon District Football League (EDFL) requires that every junior player registers with SportsTG every season. This is a compulsory requirement and no player can take the field in 2017 without this registration. SFC membership can be paid for at the same time on the SportsTG site. In order to eliminate confusion, we have simplified the registration process.
Anyone previously registered on SportsTG (all existing players) will receive an email from them that will make the process easier, you can also follow this link if you don't receive such an email. After logging in and checking your details, registration will be complete and you will be asked to choose SFC Membership Option.
There are two options to finalise registration and membership (as per the images below).
Option 1: Complete registration and payment on the Sporting Pulse website (subject to a 3.9% Sporting Pulse admin fee) by checking all boxes as below then clicking the green 'Confirm' button to finalise payment. That's it you're done!
Option 2: Alternatively, members can pay in person at the Strathmore Football Club (dates to be advised) by cash (no surcharge), EFTPOS (no surcharge) or Credit Card (2.5% surcharge). To do this do not check the 'SFC Membership 2017' box above but agree to the terms below and click the green 'Confirm' button as per the image below. Sponsors should choose this option. You are then registered on SportsTG and need to finalise your club membership payment at the club.


Important Notes:

In 2017 a SFC Family Membership will cost $499 and consist of the following:
$334 Membership Fee
$125 Raffle Tickets
$40 Big Night Out Ticket
Gift For Each Player
(Does not include SportsTG Admin fee or credit card surcharges)
Please note, the raffle tickets and Big Night Out Ticket are fully transferable and able to be sold
– No membership is confirmed until such payment is made.
– This registration/membership process is for all players from U9 up.
– Junior Griffen registration/membership will be made through SFC prior to the season commencement
– Under 11s, Under 9s and Junior Griffin places are subject to capacity. Full refunds will be issued in the event of a place not being available.
Any issues re registration, please email: registrations@strathmorefc.com.au